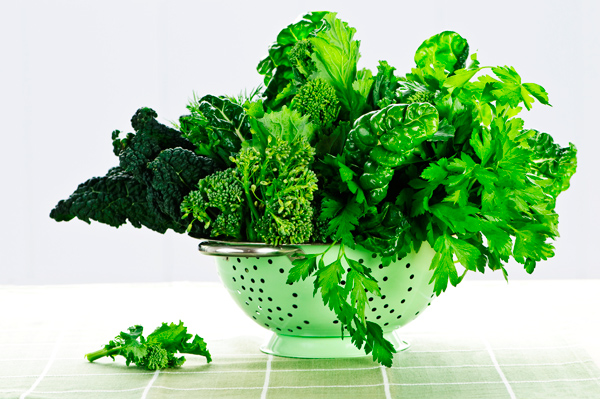 Collard Greens With Ham
Makes four to six servings
Ingredients:
– 1 tbsp. extra-virgin olive oil
– 1 cup chopped onion
– 4 cloves garlic, minced
-1 to 2 jalapeños, if desired, minced
-1 large ham hock, about 1 pound
-Salt and coarsely ground black pepper to taste
-1/4 cup apple cider vinegar
-2 cups water
-25 collard green leaves, stems removed, and leaves chopped into 1 inch pieces
Directions: 
Heat the olive oil in a pressure cooker over medium-high heat, and cook the onions, garlic, and jalapeños with the ham hock, turning the ham to sear on all sides.
Stir in the salt, pepper, vinegar, water, and collard greens. Cover the pressure cooker and bring to high pressure. Turn the head down and cook for 10 minutes.
Use the quick release method: Run cold water over the lid of the pressure cooker, and uncover. Remove the greens from the liquid with a slotted spoon. Use a couple of forks to shred the meat off the ham hock and add to the greens.
If the meat doesn't come off the bone easily, cook at high pressure for another five to 10 minutes.
Recipe Source: Experience Life Magazine, January/February 2014, page 48.