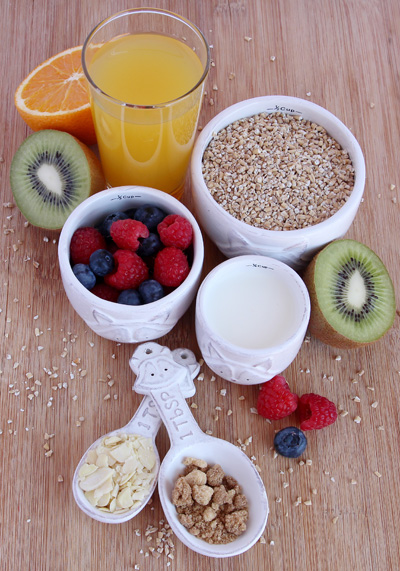 I found this recipe in one of the magazines I read recently and had to share it. I can't wait to try it out for myself!
The idea with this one is is to put the ingredients in a mason jar, place the jars in the fridge, and let it chill overnight so the oats soften and flavors mingle.
This recipe makes six servings.
Preparation time: ~15 minutes (plus overnight chilling)
Ingredients:
1 cup old-fashioned rolled oats
3 cups plain yogurt or kefir
3 tablespoons honey or maple syrup
2 large apples, grated
1 cup mixed fruit, such as sliced kiwi or some berries (save a little extra for garnish)
Directions:
Combine the oats, yogurt, honey, apples, and mixed fruit in a bowl. Divide the porridge evenly among six 8-ounce Mason jars, cover with lids, and refrigerate overnight. The next morning, garnish the porridge with the reserved fresh fruit and enjoy!
Another idea: you could also try adding some shaved almonds or nuts on top with some cinnamon as well!
Recipe source: Experience Life magazine, Jan/Feb issue, p47