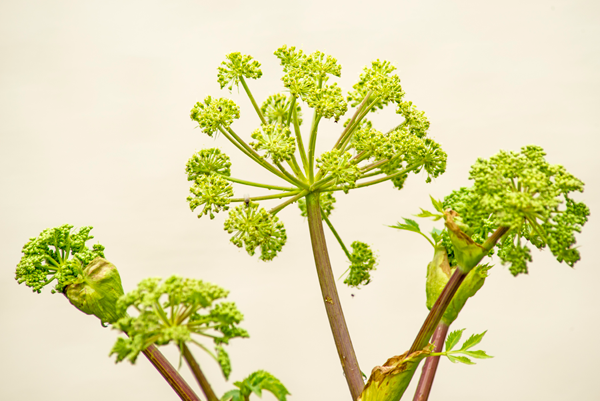 "The body is a complex organism that has the ability to heal itself — if only you listen to it and respond with proper nourishment and care. In spite of all the abuse our bodies endure — whether through exposure to environmental toxins, poor nutrition, cigarette smoking, alcohol consumption, or inactivity — they still usually serve us well for many years before signs of illness may start to appear. Even then, with a little help, they respond and continue to function.
Think of your body as being composed of millions of tiny little engines. Some of these engines work in unison; some work independently. All are on call twenty-four hours a day. In order for the engines to work properly, they require specific fuels. If the type of fuel given is the wrong blend, the engine will not perform to its maximum capacity. If the fuel is of a poor grade, the engine may sputter, hesitate, and lose power. If the engine is given no fuel at all, it will stop.
The fuel we give our bodies' engines comes directly from the things we consume. The foods we eat contain nutrients, and these nutrients come in the form of vitamins, minerals, enzymes, water, amino acids, carbohydrates, and lipids. It is these nutrients that sustain life by providing us with the basic materials our bodies need to carry on their daily functions.
Individual nutrients differ in form and function, and in the amount needed by the body; however, they are all vital to our health. The actions that involve nutrients take place on microscopic levels, and the specific processes differ greatly. Nutrients are involved in all body processes, from combating infection to repairing tissue to thinking.
Research has shown that each part of the body contains high concentrations of certain nutrients. A deficiency of those nutrients will cause the body part to malfunction and eventually break down — and, like dominos, other body parts will follow. To keep this from happening, we need a proper diet and appropriate nutritional supplements. Brain function, memory, skin elasticity, eyesight, energy, the ration of lean-to-fat tissue in the body, and overall health are all indications of how well the body is functioning. With the help of proper nutrients, exercise, and a balanced diet, we can slow the aging process and greatly improve our chances for a healthier, pain-free — and possibly longer — life.
If we do not give ourselves the proper nutrients, we can impair the body's normal functions and cause ourselves great harm. Even if we show no signs of illness, we may not necessarily be healthy. It simply may be that we are not yet exhibiting any overt symptoms of illness. One problem most of us have is that we do not get the nutrients we need from our diets because most of the foods we consume are cooked and/or processed. Cooking food at high temperatures and conventional food processing destroy vital nutrients the body needs to function properly. The organic raw foods that supply these elements are largely missing from today's diets."
Source: Prescription for Natural Healing, by Phyllis A. Balch, CNC. Page 3.