If there is one thing I could say has been the greatest and most difficult goal I have had to continually work towards, it would be letting go: Letting go when things don't go your way, when people don't understand you, when you lose someone you love; or of emotions such as anger, jealousy, or just unproductive thoughts in general. Then there is learning to let go of the all the expectations of yourself and your life that might just not turn out how you thought.
It really is a moment-to-moment practice that increases in difficulty with the more attachments and illusions you have. The more you try to control any circumstances in your life, the more tightly-wrapped and emotionally involved you become; thus it'll then create more of a mental buildup that you will have to overcome in order to not be disappointed when things don't go your way.
All of this might be something we understand intellectually, but when it comes to putting it into action, there's no denying that it is really hard, usually because we get in the way of our own selves.
"Where Did This Anger Come From?"
We have emotions that we have to deal with that can spark up for any reason at all. Our emotional reactions are often telling of where we might have insecurities or a certain perspective of things that might not be allowing us to see a situation as it is. But working through these things takes time and an awareness that it is happening in the first place.
One way I struggle with this is when I'm talking with someone and they aren't understanding what I'm saying, or I feel like they are criticizing me. My initial reaction might be to get frustrated, and once they see my frustration, the emotions elevate on both sides and the conversation can turn into a fight. To avoid this, I don't try to fight the frustration necessarily, but simply acknowledge that it's there and that expressing it won't help anything. I remind myself as to why the frustration occurs and then try to tell myself things that will de-escalate it.
Letting Go of Negativity
Another example where I had difficulty letting go in the past had to do with how I would absorb myself into the negativity of the world. This is easy to do, because the negativity is everywhere. You can tune into any sort of news source and get your daily dose of saddening news.
Top that with a curiosity for why things happen the way they do, or to try to understand the minds of people who commit horrible crimes, and it can be even harder to not get sucked into this stuff.
Humans also tend to be drawn towards things that are shocking or even violent, which is why so many shows that are full of thrilling content tend to get people hooked.
I used to think that being tuned into the worlds' horrors (and not avoiding them) kept me realistic and on my feet, but I discovered this was just another illusion. It was just something my fear was telling me, and kept me just a little farther from peace of mind.
The problem is that negativity is draining.
As time passed and I grew a little older (and wiser), I realized that the more negativity I was surrounded with, the more drained I was. I understood the idea of creating my own mind state of positivity, but felt at the time that in order to do that I had to deny the reality of things.
The truth is that you can always be aware of the reality of what's happening around you, but you don't have to let yourself be consumed by it.
Additionally, once I became self-aware enough to realize how negativity was affecting me personally, I naturally began to want to avoid it.
Stepping into Self-Awareness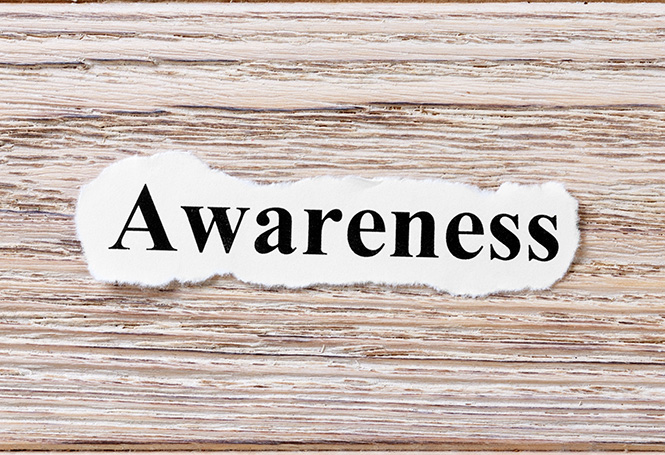 One of the best things we can do for ourselves is strive to become more aware of our emotional responses, accepting them for what they are, and work on managing them the best we can. Often, this will take consistent work and monitoring of ourselves, but the resulting awareness is worth it. Because then we begin to free ourselves more and more in being able to choose how we respond rather than falling into our habitual emotional patterns.
It's also worth taking some time to think about what expectations we have of the world and of people, and how these might be affecting the way we operate or taking away our energy. Many of us have a certain idea of how you're supposed to act or respond in any given situation. People are also generally too caught up in what's socially acceptable and what isn't. The more we can free ourselves from these boundaries (obviously without being completely unreasonable), the more we can feel out our natural responses and experience internal peace.
Lastly, we should evaluate our lives and see what circumstances might be bringing us down. It's not worth keeping overly negative people or situations in our life. We need to take care of ourselves and sometimes certain people or situations can affect our mental health much more than is readily apparent.
"In the end, only three things matter: how much you loved, how gently you lived, and how gracefully you let go of things not meant for you." —Unknown